Boursin and Fig Crostini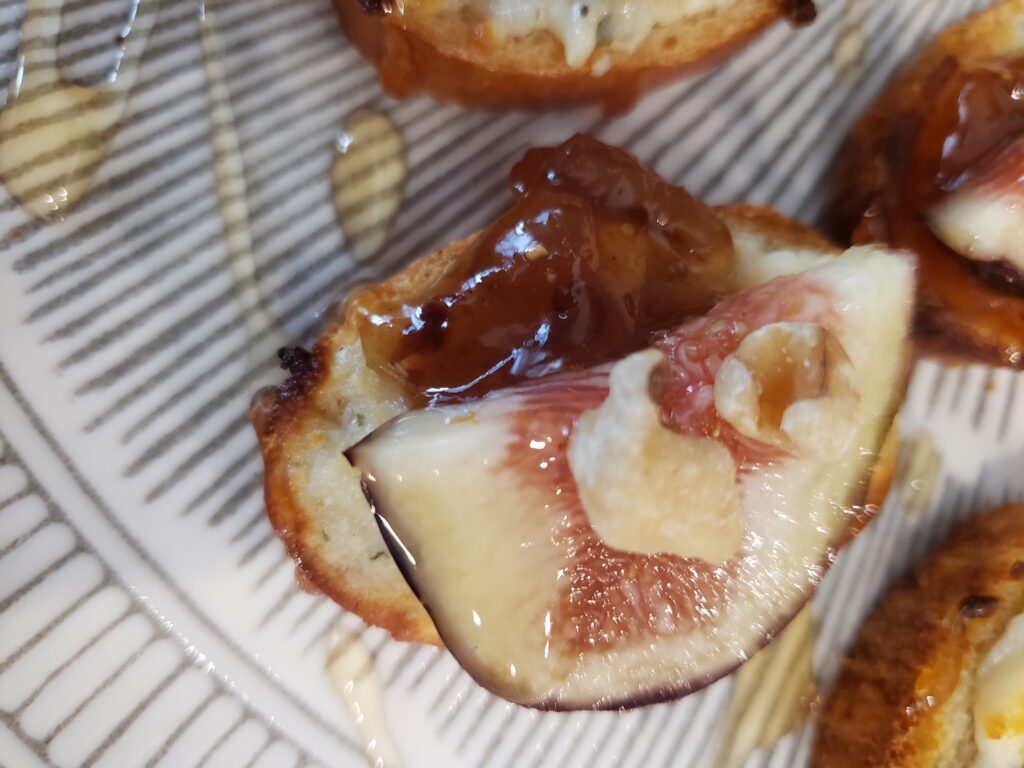 Ingredients:
1 french baguette loaf
5 ounces garlic and herb boursin cheese
fig jam
3 to 4 large fresh figs, sliced
1/4 cup chopped walnuts
honey to drizzle
Directions:
Slice baguette into quarter inch thick pieces, spread each slice with Boursin cheese. Place baguette slices on a shallow pan and toast in toaster oven for approximately 4 min until bread is toasted but not burned. Remove from toaster oven and top each slice with fig jam, fresh sliced figs, sprinkle with walnuts and drizzle with honey.