Cheesy Spinach and Artichoke Pasta with Mushrooms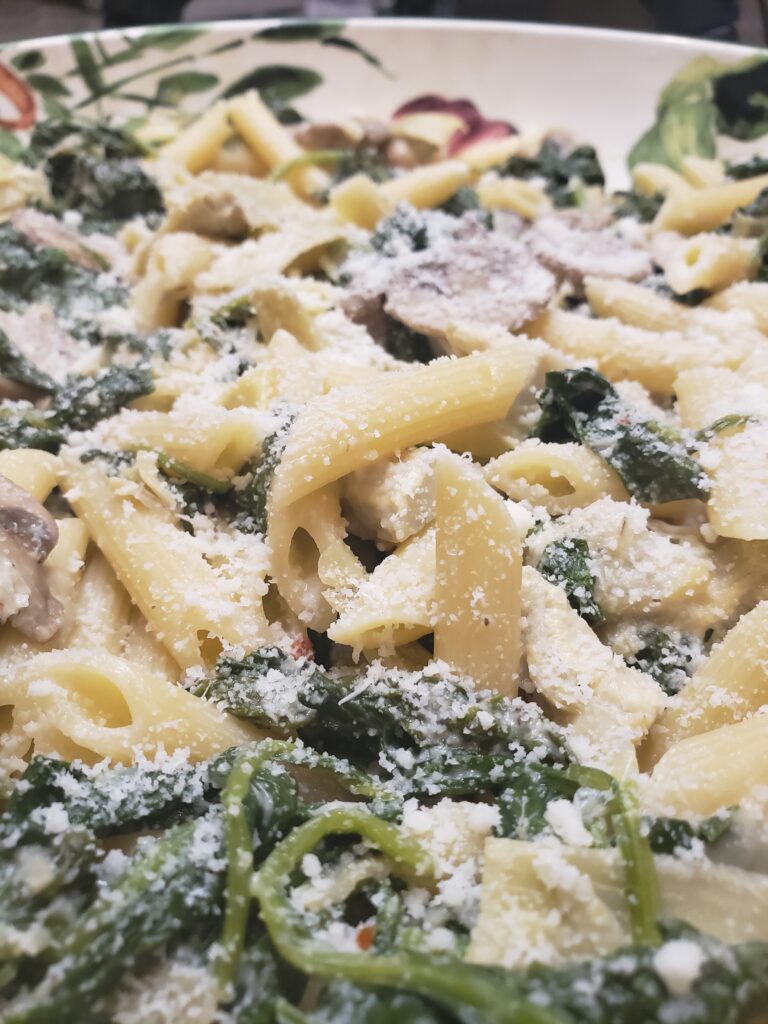 Ingredients:
2 bags fresh spinach, approximately 18 ounces
8 ounces goat cheese (or you can substitute cream cheese)
3/4 cup parmesan cheese
1 (14 ounce) can artichoke hearts, drained and chopped
1/4 cup chicken or vegetable broth
1/4 cup white wine
2 garlic cloves, minced
1/2 teaspoon red pepper flakes
8 ounces white mushrooms, sliced
2 tablespoons olive oil
salt and pepper to taste
Directions:
In a large skillet, over medium heat saute garlic in olive oil and add mushrooms until softened.
Next add broth and spinach (add spinach a little at a time until wilted down).
In a separate pot, cook pasta according to package instructions and drain.
Pour in white wine, then add artichoke hearts, goat cheese, parmesan, red pepper flakes, and salt and pepper.
Reduce heat to low and let simmer until all ingredients are melted and incorporated.
Add sauce to cooked pasta and serve.
***Fresh garlic bread or a salad is a great accompaniment to this dish*****