Creamy Cheddar and Gruyere Baked Mac & Cheese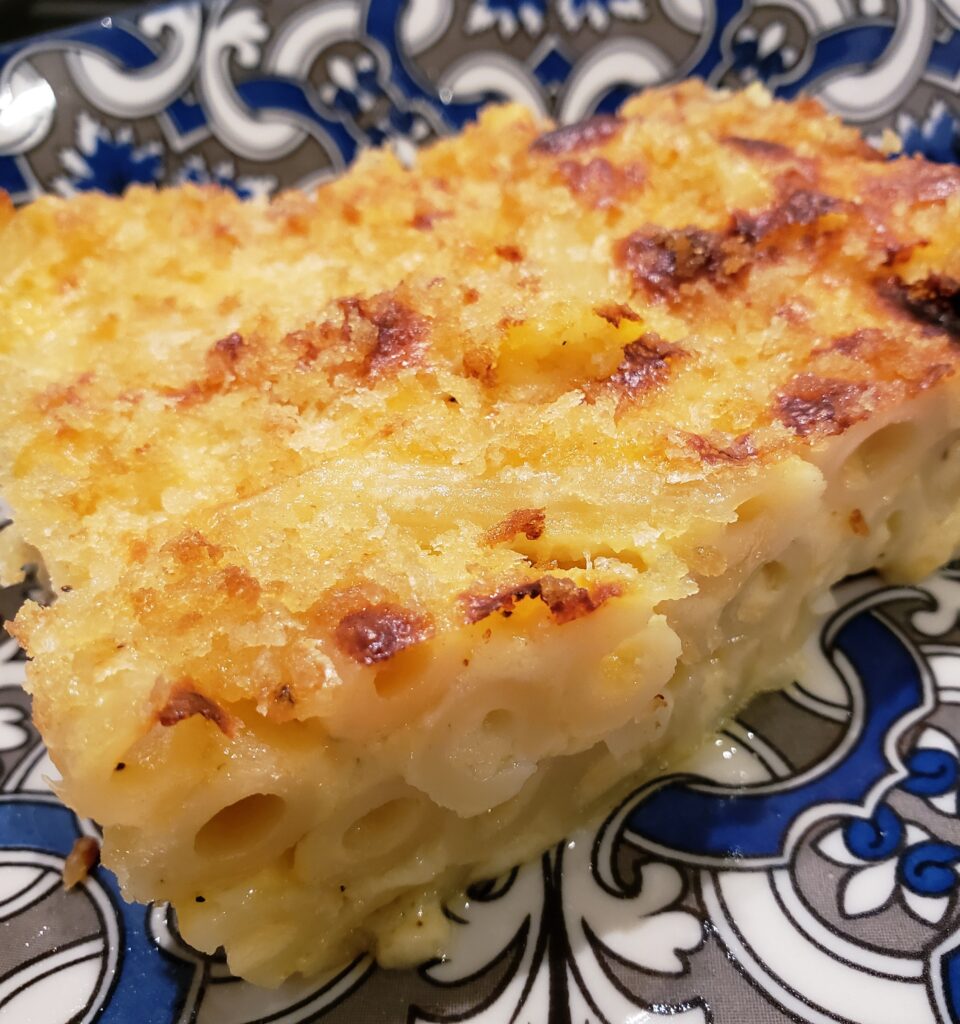 Ingredients:
1 pound penne or any pasta of your choice – cook to package directions
6 tablespoons salted butter
3 tablespoons all purpose flour
3 1/2 cups half and half
16 oz. shredded sharp cheddar cheese
8 oz. shredded gruyere cheese
1/2 cup plain panko bread crumbs
1 teaspoon sea salt
1 teaspoon black pepper
Directions:
Preheat oven to 350 degrees.
Cook pasta according to package directions to desired doneness. I prefer al dente because pasta will continue to cook when placed in oven. Drain pasta and pour into 9 x 13 baking dish, add 1 tablespoon olive oil to keep pasta from sticking together while you prepare the cheese sauce.
In a large saucepan, melt 4 tablespoons butter over medium heat.
Once butter is melted add 3 tablespoons of all purpose flour and whisk together until all lumps have melted and mixture is smooth.
Pour in half and half, continue to whisk until smooth and mixture starts to thicken.
Reduce the heat to medium low and add in cheddar and gruyere cheese, mix until blended well.
Remove cheese sauce from heat, add salt and pepper and stir.
Add cheese sauce to baking dish with pasta and fold in until pasta is completely coated.
Melt remaining 2 tablespoons of butter and combine with breadcrumbs, top the mac and cheese with the buttery breadcrumbs.
Bake in oven, uncovered at 350 degrees for 25-30 minutes or until golden brown on top.
Serve and enjoy!!