Loaded Sweet Potato Tots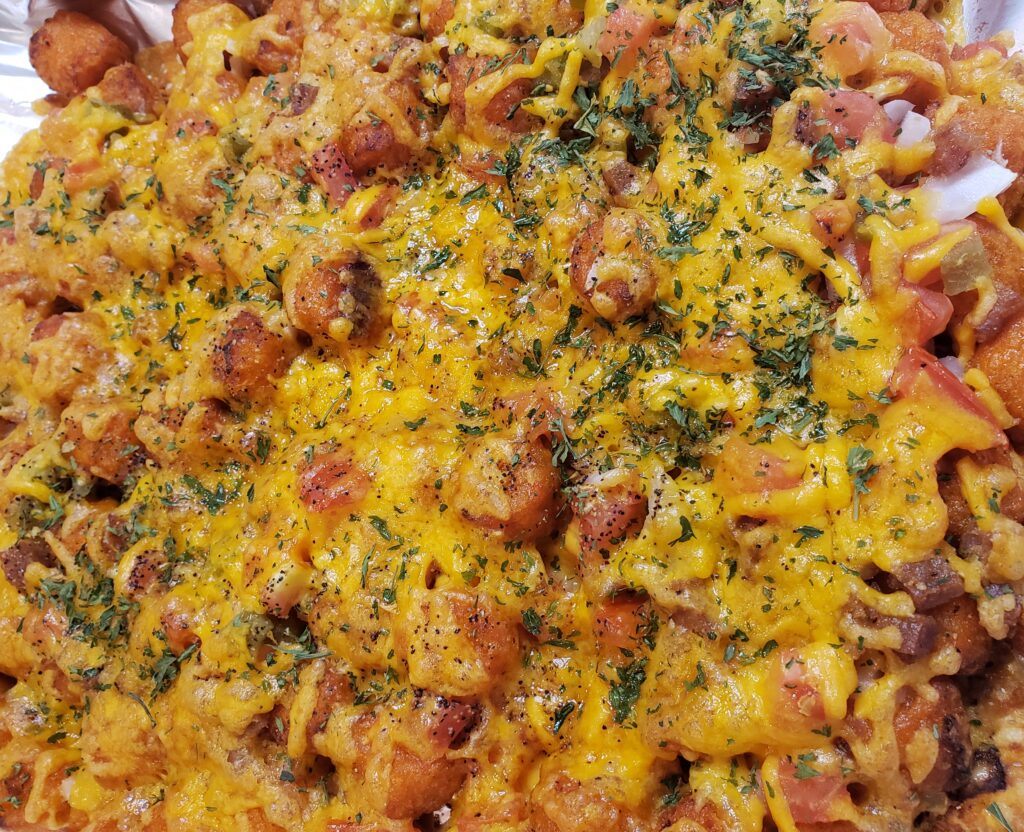 Ingredients:
20 ounce bag of frozen sweet potato tots
1/2 a beefsteak tomato, chopped in small cubes
1/4 cup sweet vidalia onion, chopped
1/2 tablespoon jarred chopped mild jalapenos
1/4 cup bacon bits, I used Epic brand uncured
4 ounces shredded sharp cheddar cheese
1/2 teaspoon bacon salt
pepper to taste
sour cream for topping after baked
Directions:
Line a baking tray with foil or parchment paper and grease with olive oil. Bake tots according to the package directions, then top with tomato, onion, jalapenos, bacon bits, cheddar cheese, bacon salt and pepper. Bake for 5 minutes or until cheese is melted and edges are a little crispy.
Add sour cream on the side and enjoy!