S'mores Pudding Trifle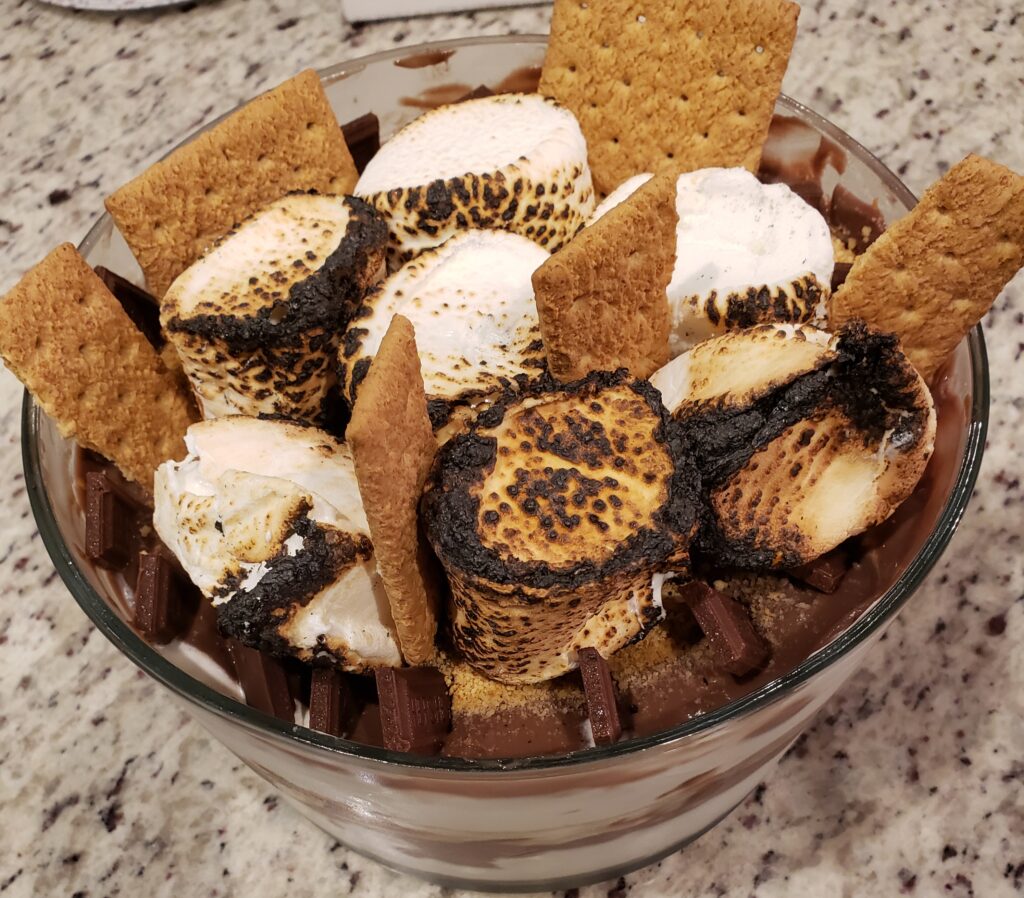 Ingredients:
4 cups of Marshmallow creme
1 cup of heavy cream
1 box (13.5 ounces) of graham cracker crumbs
2 (5 ounce) boxes of chocolate pudding
8 jumbo marshmallows
1 regular size chocolate bar
2 cups of white chocolate chips
Directions
Make chocolate pudding according to box directions and chill in refrigerator for a few hours, this step can also be done the day before.
In a large mixing bowl, add marshmallow creme and heavy cream, mix with hand mixer until texture is smooth and shiny.
In a separate medium mixing bowl, fold the white chocolate chips into chocolate pudding and set aside.
In your trifle serving bowl, put a layer of graham cracker crumbs, then start to layer with your marshmallow creme mixture, then a layer of chocolate pudding mixture. Repeat until you have another layer of each ingredient.
Refrigerate until ready to serve.
When ready to serve, place marshmallows onto skewers and toast them over a hot grill or stove.
Place toasted marshmallows on the top of the chilled trifle, break up chocolate bar and add to the tops, then sprinkle with remaining graham cracker crumbs and serve!