Italian Meatloaf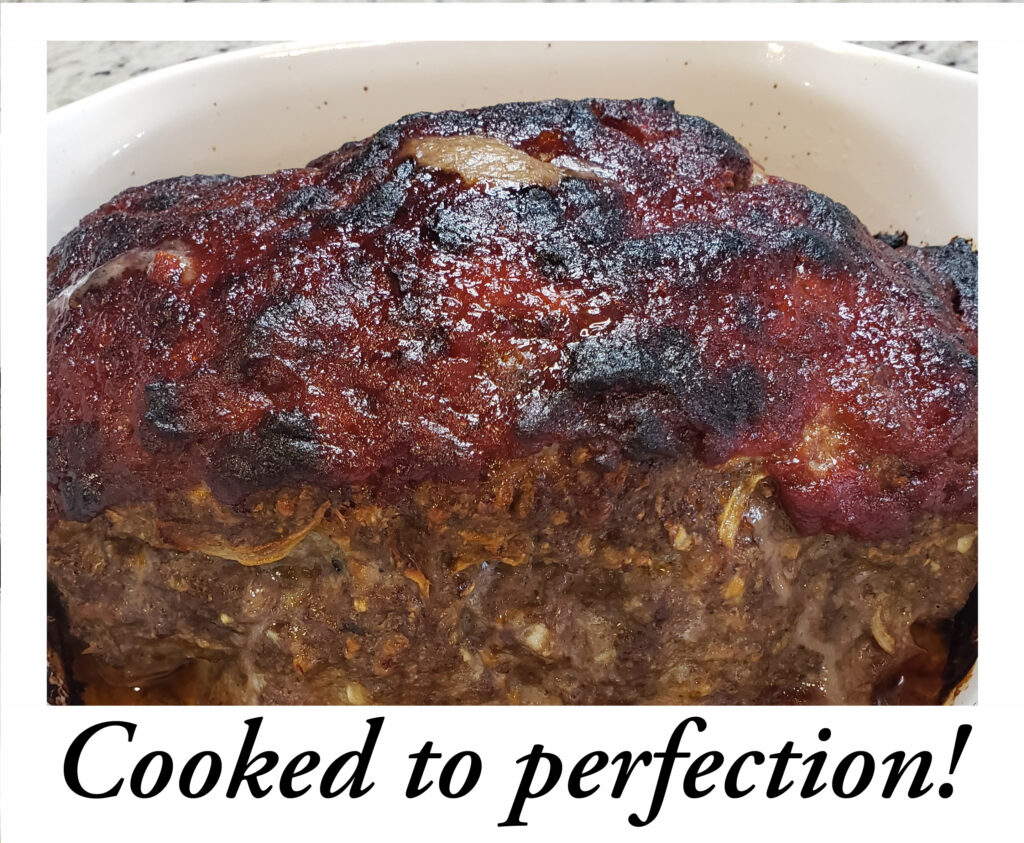 Meatloaf Ingredients:
2 lbs. ground beef
1/2 cup sweet vidalia onion, chopped
1 cup shredded Italian Blend Cheese (mozzarella, provolone, asiago, parmesan)
4 basil leaves, chopped
2 eggs
1/4 cup of ricotta cheese, full fat
1/2 cup Italian bread crumbs
3 fresh garlic cloves, minced
1/2 tsp. crushed red pepper
salt and pepper to taste
Topping:
1/2 can (3 ounces) tomato paste
3 tablespoons brown sugar
2 tablespoons water
Directions:
Preheat oven to 375 degrees F
In a large mixing bowl, combine the ground beef, onion, basil, ricotta cheese, italian cheese blend, basil, eggs, bread crumbs, garlic, crushed red pepper and mix well.
Season with salt and pepper.
Lightly grease a 9×9 baking dish and place the meatloaf in the baking dish.
In a separate small bowl, combine the tomato paste, brown sugar and water. Mix well and spread over the top of the meatloaf.
Bake at 375 degrees F for 1 hour or until internal temperature reaches 155 degrees.