Simple Beer and Lime Shrimp Tacos with a Tangy Sour Cream Drizzle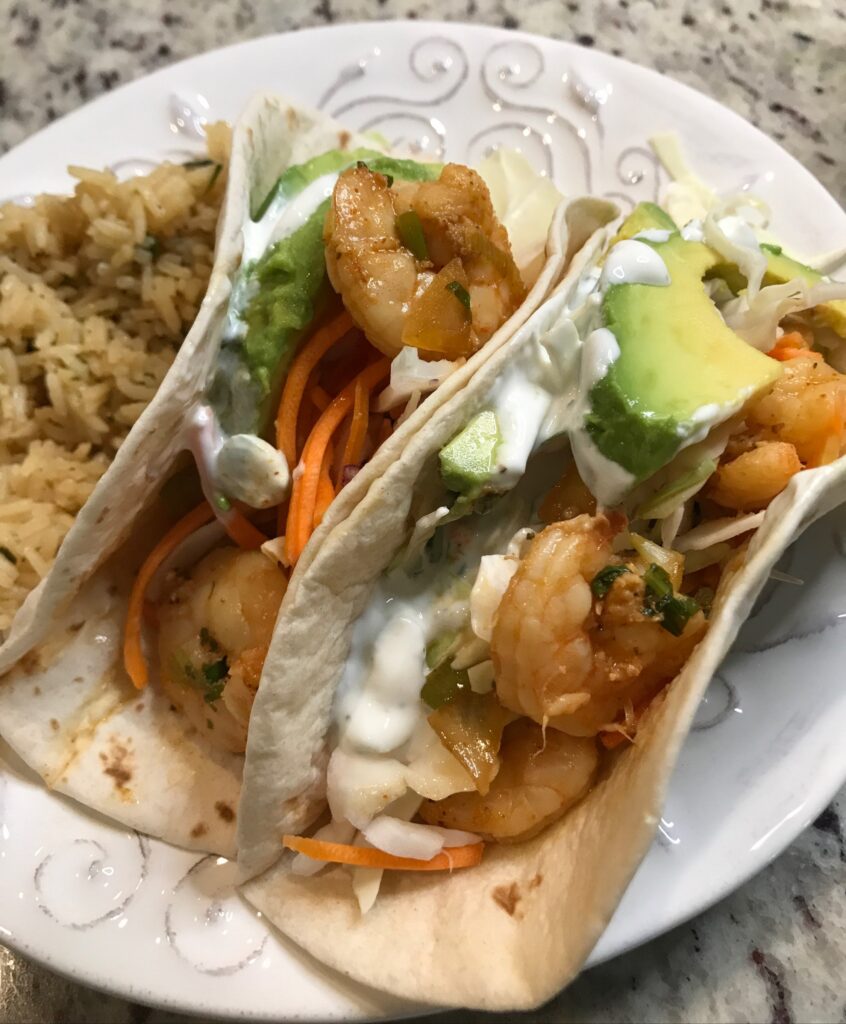 Shrimp Taco Ingredients:
1 pound raw medium shrimp (peel, devein, and take tails off)
1 cup of beer
2 tablespoons olive oil
1/4 cup of vegetable broth
1 tablespoon soy sauce or tamari soy
1 tablespoon fresh squeezed lime juice
2 garlic cloves, minced
1/2 of an onion, diced
2 scallions, sliced
1 teaspoon black pepper
1/4 teaspoon salt
2 teaspoons of taco seasoning (I like Mexican Fiesta Seasoning by Frontier Co-op)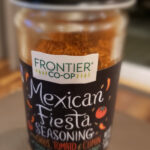 1 teaspoon sriracha sauce
1 avocado, peeled and sliced
1 cup of shredded coleslaw
1/2 cup shredded carrots
3 tablespoons cilantro
6 flour or corn tortillas
Shrimp Taco Directions:
Over medium heat, brown garlic in 2 tablespoons olive oil.
Add onion and vegetable broth, saute until onion soften.
Next add beer, soy sauce, lime juice, sriracha, taco seasoning, and scallions, cook for 5 to 10 min until scallions soften.
Lastly add shrimp and cook until shrimp turn pink, add salt and pepper, then remove from heat and add fresh cilantro.
Place shrimp in to tortillas, then top with coleslaw mix, shredded carrots, avocado and Tangy Sour Cream Drizzle.
Tangy Sour Cream Drizzle:
8 ounces sour cream
1 and a half limes, juiced
Zest of 1 lime
2 garlic cloves, minced
1/4 cup scallions, whites only (chopped)
1/4 cup cilantro, chopped
1/2 teaspoon black pepper
1/4 teaspoon salt
Combine all ingredients into a small bowl and mix well, refrigerate until ready to serve over tacos.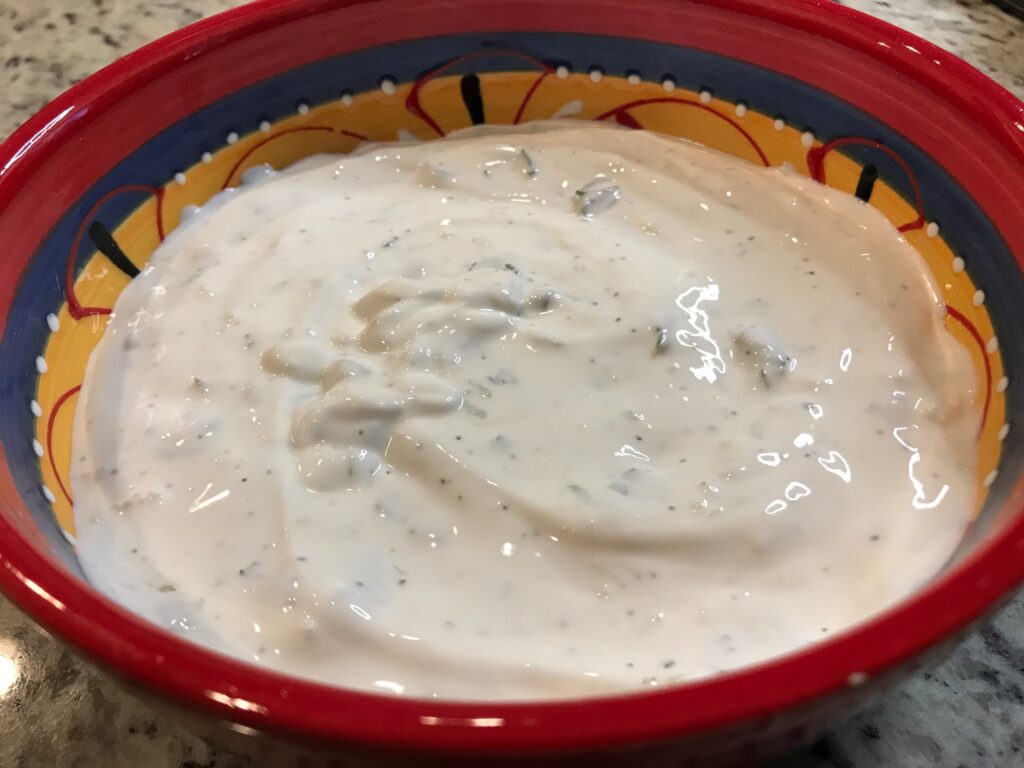 Pickled Red Onions
For a burst of flavor and crisp texture try adding pickled red onions to your tacos.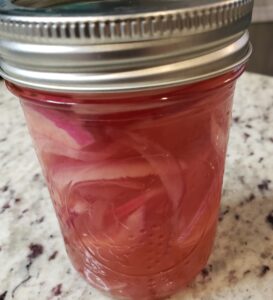 1 small red onion, sliced thin
3/4 cup apple cider vinegar (or vinegar of your choice, white and red wine both work great too)
1 teaspoon salt
2 tablespoons sugar or sweetener of your choice
Slice onions and add to a small pint size mason jar, then in a small sauce pan, combine all other ingredients and cook over medium-high heat until mixture begins to simmer. Pour the hot mixture to cover onions in mason jar, stir well and tighten lid on jar.
***Marinate at least 30 minutes and then serve or refrigerate in mason jar for up to two weeks*****