Garden Fresh Pesto, Ricotta and Tomato Jam Appetizer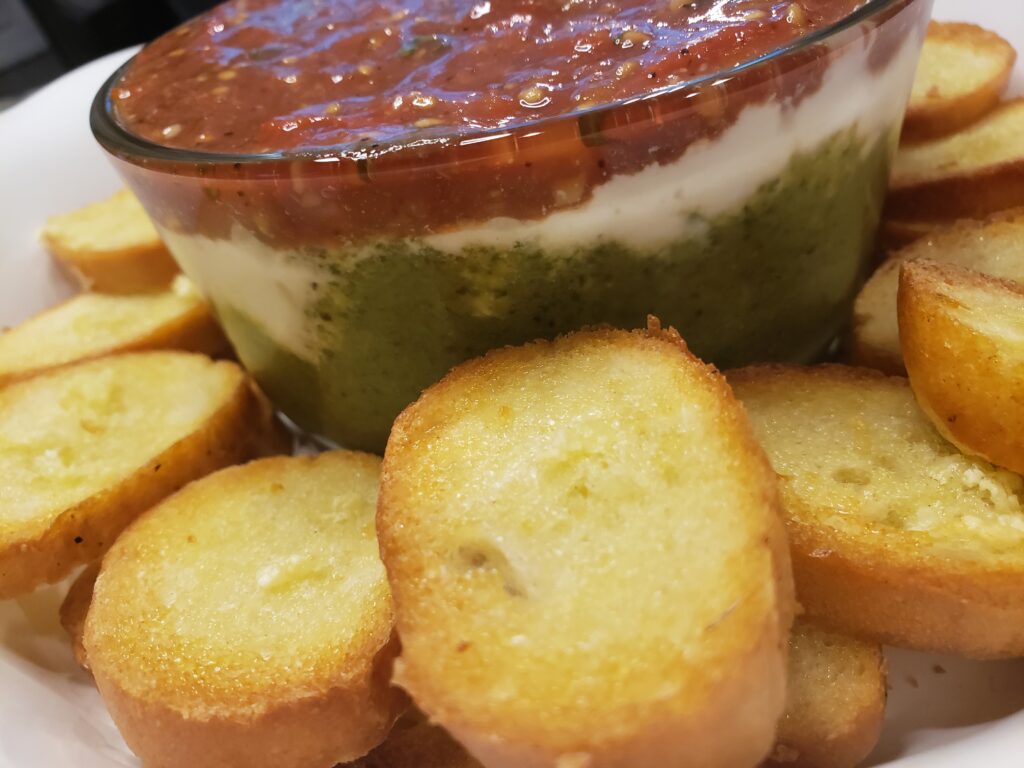 Pesto Ingredients and Directions:
2 Cups fresh basil
2 cloves of garlic, peeled
1/3 cup of walnuts or pine nuts
1/2 cup grated Parmesan or Pecorino Romano cheese
1/2 teaspoon kosher salt
1/2 cup olive oil
black pepper to taste
Wash and dry basil leaves. In a food processor, add basil, garlic, nuts, cheese, salt and pepper. Pulse a few times to get things chopped a little before adding olive oil. While food processor is blending on low, add olive oil slowly until all ingredients are blended well. Set mixture aside or refrigerate if assembling appetizer later.
Tomato Jam Ingredients and Directions:
1 pint of cherry tomatoes
4 cloves of garlic, peeled
4 tablespoons brown sugar
2 tablespoons lime juice
1/4 cup of apple cider vinegar
3 to 4 fresh basil leaves
2 teaspoons balsamic glaze
**Additional ingredients: 6 ounces of Riccota cheese and french baguette loaf**
In a saucepan over medium heat, add tomatoes, garlic, brown sugar, lime juice and apple cider vinegar. Stir often, cook until tomatoes start to pop, breakdown and soften, about 10-15 minutes. Remove tomato mixture from heat and allow to cool. Once at room temperature, transfer to a food processor or blender. Add fresh basil and balsamic glaze and blend until desired consistency. Lightly pulse for a chunkier jam or blend until pureed. Pour jam into a container and place in refrigerator, jam will thicken as it cools. It is recommended to make the jam at least a few hours before assembling the appetizer or it can be made a day ahead.
Cut the french baguette in 1/4 inch thick "crostini" slices and place on a baking sheet, brush with a mixture of 1/4 cup olive oil and one crushed clove of garlic. Toast until lightly brown.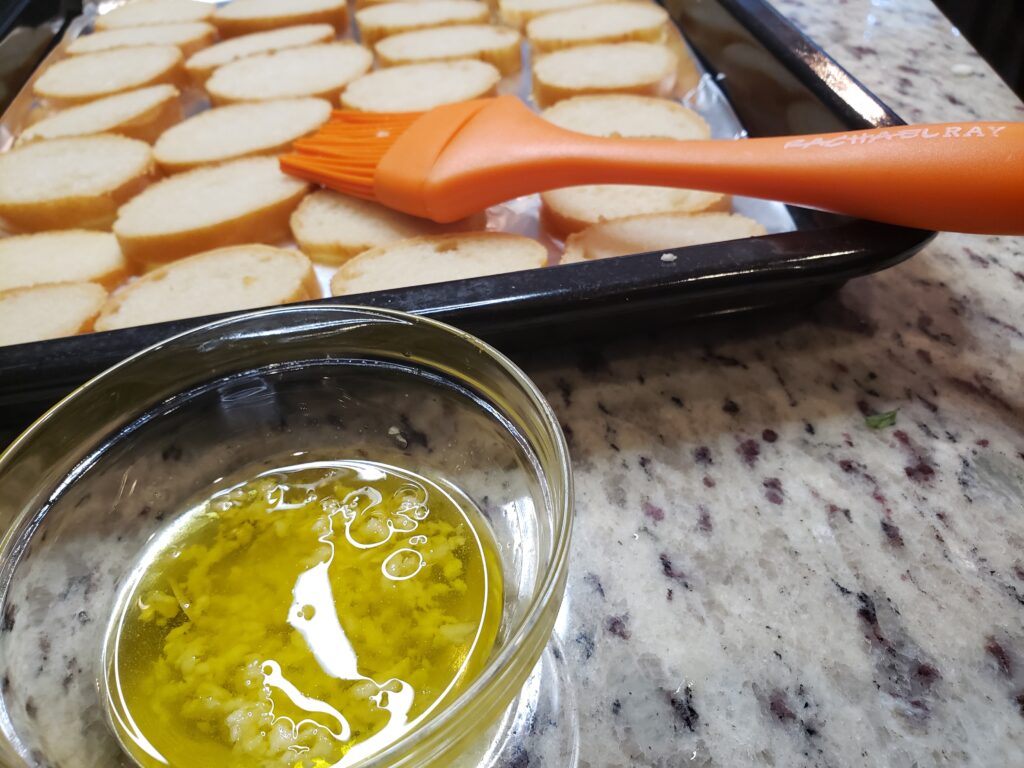 While crostini are toasting, assemble your appetizer in a small glass serving bowl. Add pesto in an even layer on the bottom of the bowl, then spread ricotta cheese on top of the pesto, and finally spoon a layer of tomato jam over the ricotta cheese. Serve immediately with toasted crostini.